Deliver Your Message
Primarily we use video to deliver your message and create something unique, powerful and effective that engages and connects with your audience.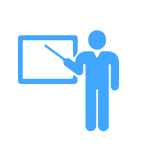 Educate with Video
Video simplifies difficult concepts. With 15 years experience in adult education we help people learn with engaging audio visual presentation.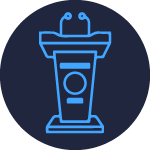 Capture Your Event
Maximize the value of your event. From award ceremonies to conferences and galas, capture your event with video and photography.
We are
Media Producers

with more than 25 years experience.
Burkeville was founded in 1997 by Ken Burke, who has been producing audio and video internationally since his start at CBC Television in the 1980's. Driven by passion, the Burkeville team consists of skilled camera operators, video editors, composers, audio engineers,  graphic and animation artists.
Our Services
Video and Audio Production
Video Editing
Livestreaming
Music Production 
Spokespersons
Voice Over & Narration
Creative Copy
Spokespersons
Need a spokesperson to deliver your message on camera? Bring your message to life by partnering with a dynamic, engaging expert professional presenter.
Voice Over & Narration
With literally thousands of radio commercials under our belt, Burkeville offers a wide range of versatile talent for corporate presentations, websites, videos, and broadcast productions.
Creative Copy
We will help you create copy that informs, gains attention and builds branding. Terrific copy paints a picture, brings a smile and most importantly, brings results.
Livestreaming
Live streaming creates greater audience potential and interactivity. Host hybrid events and welcome guests from around the world.
Questions?
Contact Us Now!
Our specialists will draft a plan to fit your needs.
Call now for a friendly, helpful voice. Our variety of services extend across various industries, producing content for a diverse portfolio of clients.
info@burkevilleproductions.com